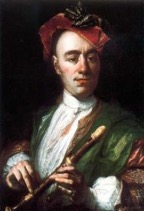 In the 18th Century the most beautiful parts of Händel's operas were arranged and published for a single flute (recorder). This was as close as you could get to having a CD of your favourite music. But also Vivaldi's spring was arranged for a solo flute. Because so many parts are missing, the music gets a totally different feel.
This programme is an imaginary diary of an amateur musician from the 18th century. He collects the most beautiful music for his 'pipe', collects instruments, teaches birds to whistle, buys instruction manuals and keeps a diary about his life. The events as told through his diary entries en the music form a kind of new, intimate opera of his life. An opera by the hearth.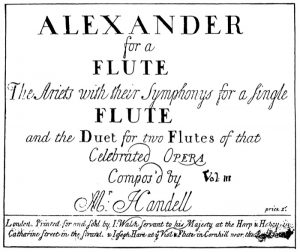 Frontispiece of the collection of arrangements of Händel's Alexander's Feast. Of course the arrangements were not made by Händel and most likely without his consent.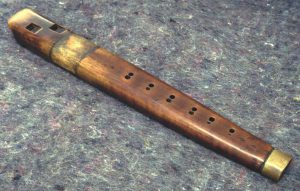 Many strange instruments were invented and then long forgotten. This is a double recorder invented by Michiel Parent, somewhere in the end of the 17th century.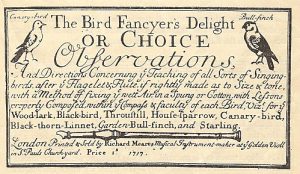 The recorder derives its name from being able to 'record' songs onto birds as diverse as the bull finch, canary and starling.