Recently my wonderful colleague Susan Williams asked me to be her 'public guinea pig' for her PhD defence on Quality Practice. This inspired me to dive into the literature again to look for interesting ideas for practice. I'm hoping to keep up an overview of interesting ideas and books here.
A little note for application: it is important to practice practising. Just like with learning an instrument, don't right away spend hours on trying to change or improve your practice. Start with a small analysis of your current practice and needs and try out a technique or idea found in one of the books below.
Click the images or the title to go to the link.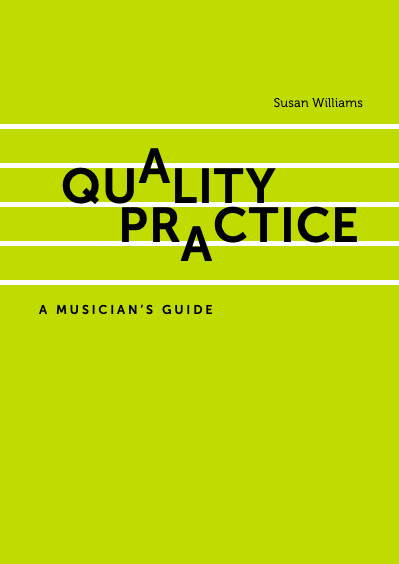 Quality Practice – Susan Williams
This wonderful free PDF brings together a lot of ideas about practice in a very concise way. There are practice cards, exercises, charts and enough ideas for the next couple of years.
The book is divided in several areas of practice and can both be 'read', but also opened at a random page to immediately apply this practising technique.

My biggest take aways: you must practice practising, and practice should be as fun, creative and musical as you want your music to be.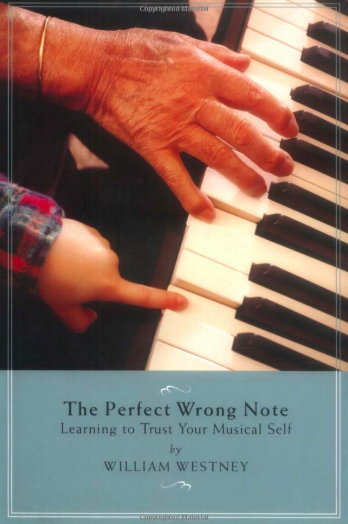 The Perfect Wrong Note – William Westney
I met this book in the middle of a whirl of improvisation workshops and this changed my entire idea about teaching. I love his image of being a student himself and his teacher flailing arms passionately and never getting him to actually play the way the teachers is hoping for.
My biggest take aways:
– Make juicy mistakes, i.e.: play with full conviction, even when perhaps a mistake might happen. That way potential mistakes will be much clearer in the mind.
– The practising musician must become their own teacher, eventually it is about your body, your music, your ideas.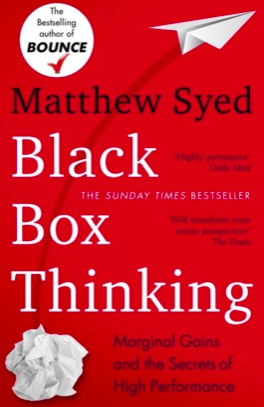 Black Box Thinking – Matthew Syed
This book takes a similar premise as Westney's Perfect Wrong Note: why are we so afraid of mistakes? Bringing together stories and research in different fields, Syed makes a good case for embracing our mistakes.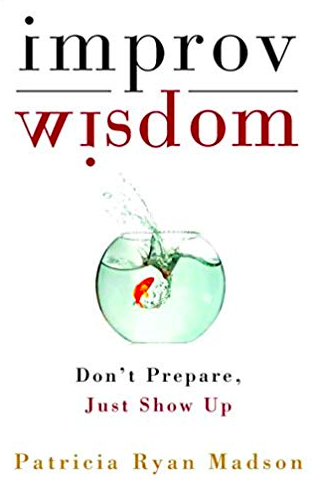 Improv Wisdom – Patricia Ryan Madson
I must include this book in all my lists. A very easy, funny read, with great jewels like "Just be Average" and "Just Show up" (i.e. sometimes practice is just about getting to your room and starting to do SOMETHING).
Error Management – Silke Kruse-Weber
This article is all about error and risk management with a specific focus on performance strategies. Lots of great links to scientific research and wonderful ideas.
Great take aways for me: without risks there is no innovation, but with risks there is more chance for errors or nervousness on stage.
Taking risks is something that needs to be practised as well: how far can I go with this particular piece, when I feel this way, etc.?

Surely there is more to come. At the moment I'm investigating the use of storytelling in teaching improvisation; soon more about that!
Let me know if you have any questions, remarks or if there are any mistakes in the text. You can contact me here.